Hematology and transfusion medicine
Everyone's lifeblood
Diagnostic testing in hematology analyses the number, shape, and size of cells in the blood and bone marrow to facilitate diagnosing and monitoring various blood conditions.

Targeted gene sequencing can play an important role in evaluating a range of disorders – including thalassemias.
We swear by blood
Diagnostics for data
DNA screening for blood disorders provides vital diagnostic information to patients and supports their family planning. It also allows patients, laboratories, and clinicians to make informed health-based decisions.

RHD testing is growing in popularity due to higher understanding of the value of genetic diagnostics along with a general rise in prenatal testing due to higher age in pregnant women.

In thalassemia, increasing global prevalence is driving heightened awareness of the role that DNA testing and newborn screening can play in early diagnosis.
Quick and easy
Quick and easy identification of disease can guide personalized treatment and allow clinicians to plan therapy based on the individual's genetic prerequisites.

Non-invasive detection of fetal RHD status is vital to enable targeted prophylaxis for mothers at risk. Screening eliminates unnecessary administration of human blood-based products and reduces immunization.

For thalassemia, DNA screening can identify the relevant genetic mutation, allowing the identification of carriers and more effective treatment in thalassemia patients.
End-to-end
Genetic testing for RHD and thalassemia demands robust, standardized and high-throughput end-to-end workflows.

This requires solutions that span the entire process – from sample handling to data interpretation to results reporting – with high sensitivity and specificity.

In the past, genetic testing for thalassemia required the use of several techniques, leading to long turnaround times. Today, a new generation of rapid tests provides greater convenience for laboratories and improved treatment pathways.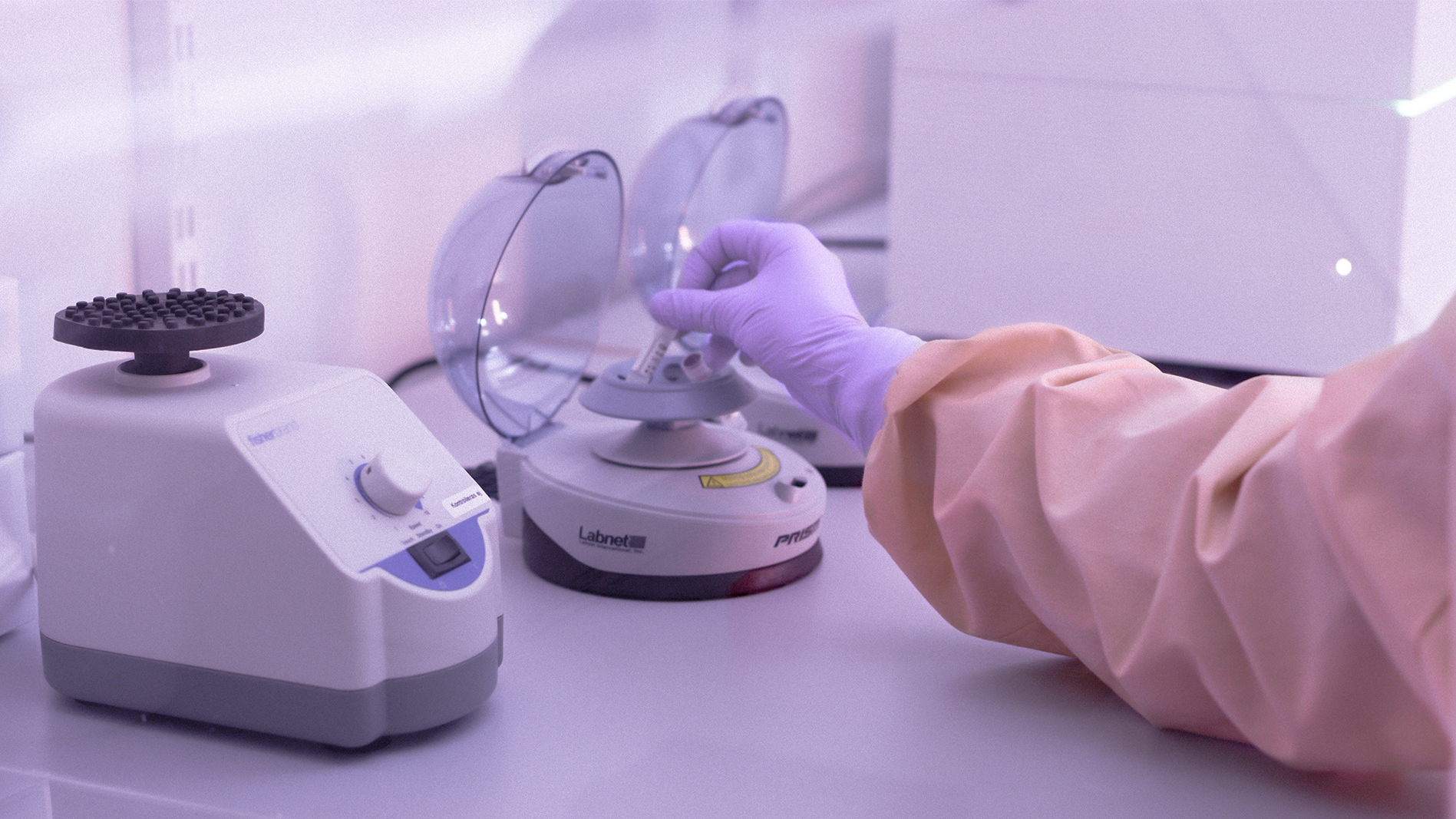 One tube per patient sample - no sample splitting
Less than 45 minutes hands-on time
CE-IVD certified solution – from sample to result
Thalssemias
Breast cancer is the leading cause of cancer-related death in women. An estimated one in eight will develop the disease in their lifetime, while ovarian cancer is responsible for more deaths than any other cancer of the female reproductive system. We provide diagnostic solutions to cover women along the whole way – from prevention to treatment. Our germline mutation analysis identifies those who are at risk of developing breast and ovarian cancer and detects individuals who may benefit from risk-reducing strategies. Our somatic mutation analysis identifies women who may benefit from targeted treatment using PARP inhibito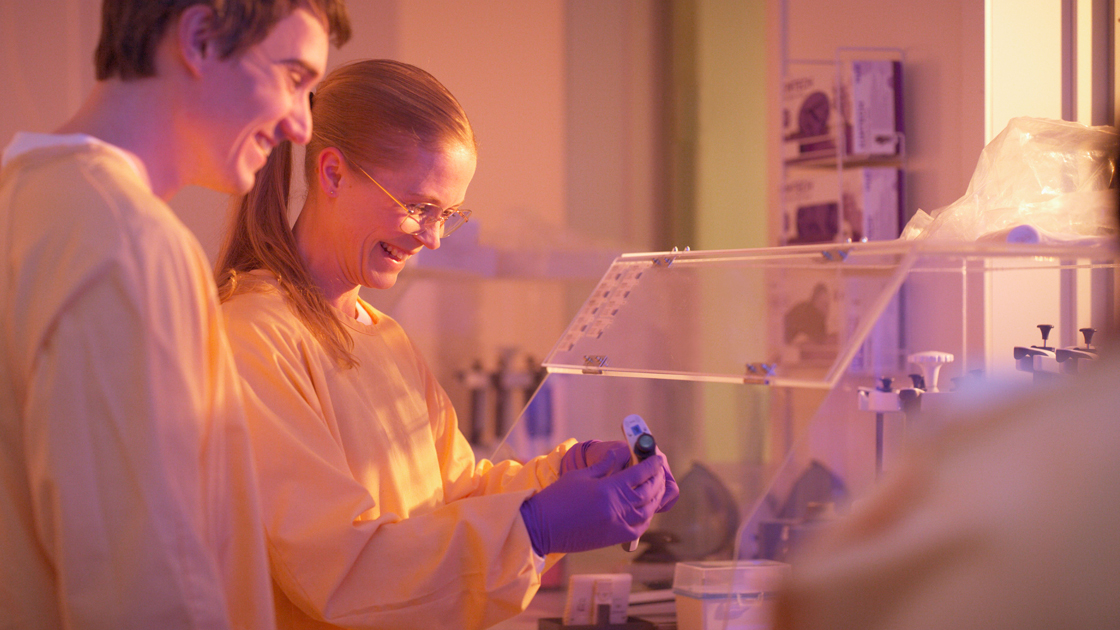 Thalassemias
Thalassemia is a hereditary blood disorder associated with mild to severe anemia, bone problems, and slow growth in children. An estimated 5.2 percent of people carry a thalassemia-causing genetic mutation. Devyser's unique end-to-end genetic test solution goes from sample to result in less than five hours, with under 45 minutes of handling time. The NGS workflow is suitable for any lab, whether running advanced genetic testing or large-scale mutation screening.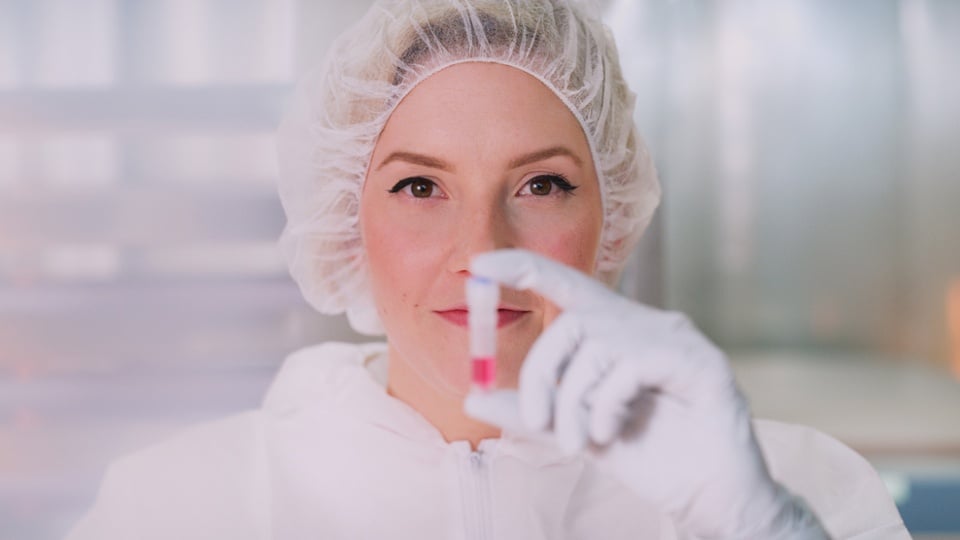 Non-invasive fetal RhD screening
Non-invasive fetal rhesus D (RHD) blood group genotyping is a routine prenatal test to identify rhesus compatibility between pregnant mothers and their fetus. Devyser's next-generation fetal RHD testing solution uses a single-exon assay to deliver a simple workflow and fast, reliable results. The test has been proven in laboratory environments for more than a decade. It meets the high – and growing – demands on testing procedures as laboratories seek robust, standardized workflows adapted to high-throughput screening.