Cardiovascular diseases
Detect risk in a heartbeat
Hereditary factors can play a significant role in illness predisposition. The parents, children, and siblings of someone with a cardiovascular disease-causing genetic variant often run a 50 percent risk of having the same variant.

Early detection through personalized genetic testing has the potential to save lives. For clinicians, DNA testing can help decide the most effective course of patient treatment, identify family members at risk and provide vital diagnostic and prognostic information.
Detect early, save lives
Identify family risk
It is important to detect cardiovascular diseases as early as possible so that clinical management can be initiated.
Genetic testing can help decide the most effective course of treatment for a patient, identify family members at risk and provide other diagnostic and prognostic information.

Treat or eliminate
If a hereditary factor is identified, family members who carry the variant can be identified through cascade testing. Positive results enable early treatment and monitoring of at-risk family members.
For the many who return negative results, the need for ongoing clinical screening can be eliminated with full peace of mind

Target multiple disorders
Diagnostic tests help identify hereditary risk factors associated with developing cardiovascular diseases such as atherosclerosis and venous thrombosis. They can also detect elevated risk of familial hypercholesterolemia and thrombophilia.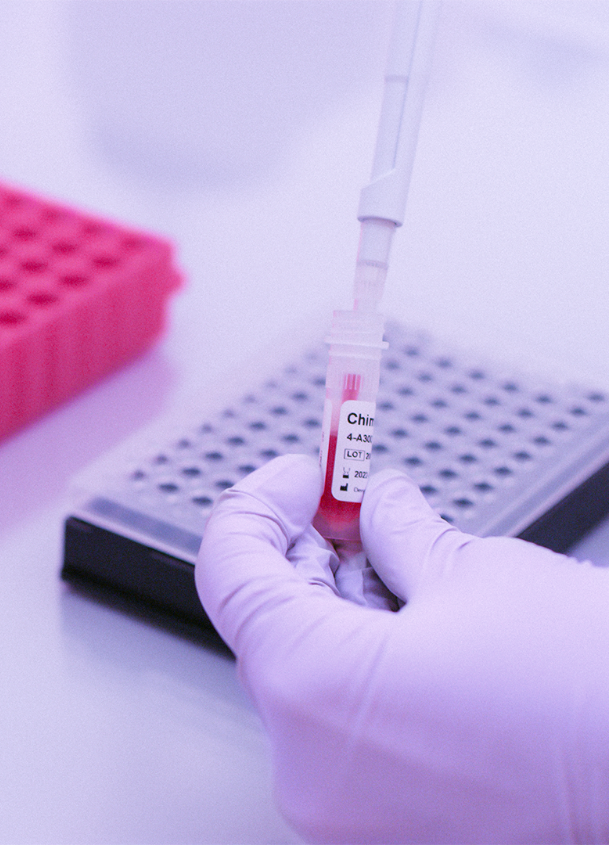 One tube per patient sample - no sample splitting
Less than 45 minutes hands-on time
CE-IVD certified solution – from sample to result
Risk factor detection
Our genetic testing solutions allow clinicians to detect multiple genetic risk factors for cardiovascular disease, paving the way for more effective diagnosis and treatment.

Devyser's test kits enable cascade screening of monogenic and polygenic familial hypercholesterolemia, thrombophilia and other cardiovascular conditions.

A single-tube workflow reduces handling time from hours to minutes and ensures fast results.