EFI Conference 2023
"Big Data In Immunogenetics At The Crossroad Of Care, Tools, And Research"
Nantes, France
April 26-29, 2023
We are excited to be attending the EFI 2023 conference. This year's conference theme is "Big Data In Immunogenetics At The Crossroad Of Care, Tools, And Research." Building on the success of previous EFI conferences, this event promises to bring together leading experts in the field to discuss the latest developments and challenges in using big data in immunogenetics. We look forward to engaging in thought-provoking discussions, networking, and gaining valuable insights that will help us advance our research and improve patient care.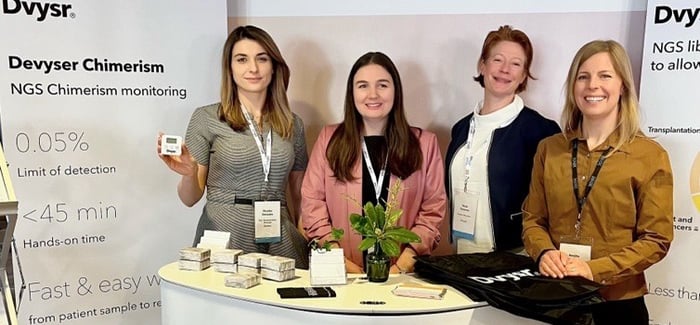 Get your digital version of our scientific posters
Make sure to sign up here to get a digital version get our latest posters on the detection and monitoring of dd-cfDNA in patients following kidney and the performance of a novel NGS assay suitable for monitoring dd-cfDNA following kidney.
Tune in and listen to the podcast episode
Two of our colleagues, Dan Hauzenberger & Turid Sundin Carlsson, were recently interviewed in a podcast on the importance of collaborative work, 'homebrew assays', and a future with preventative healthcare.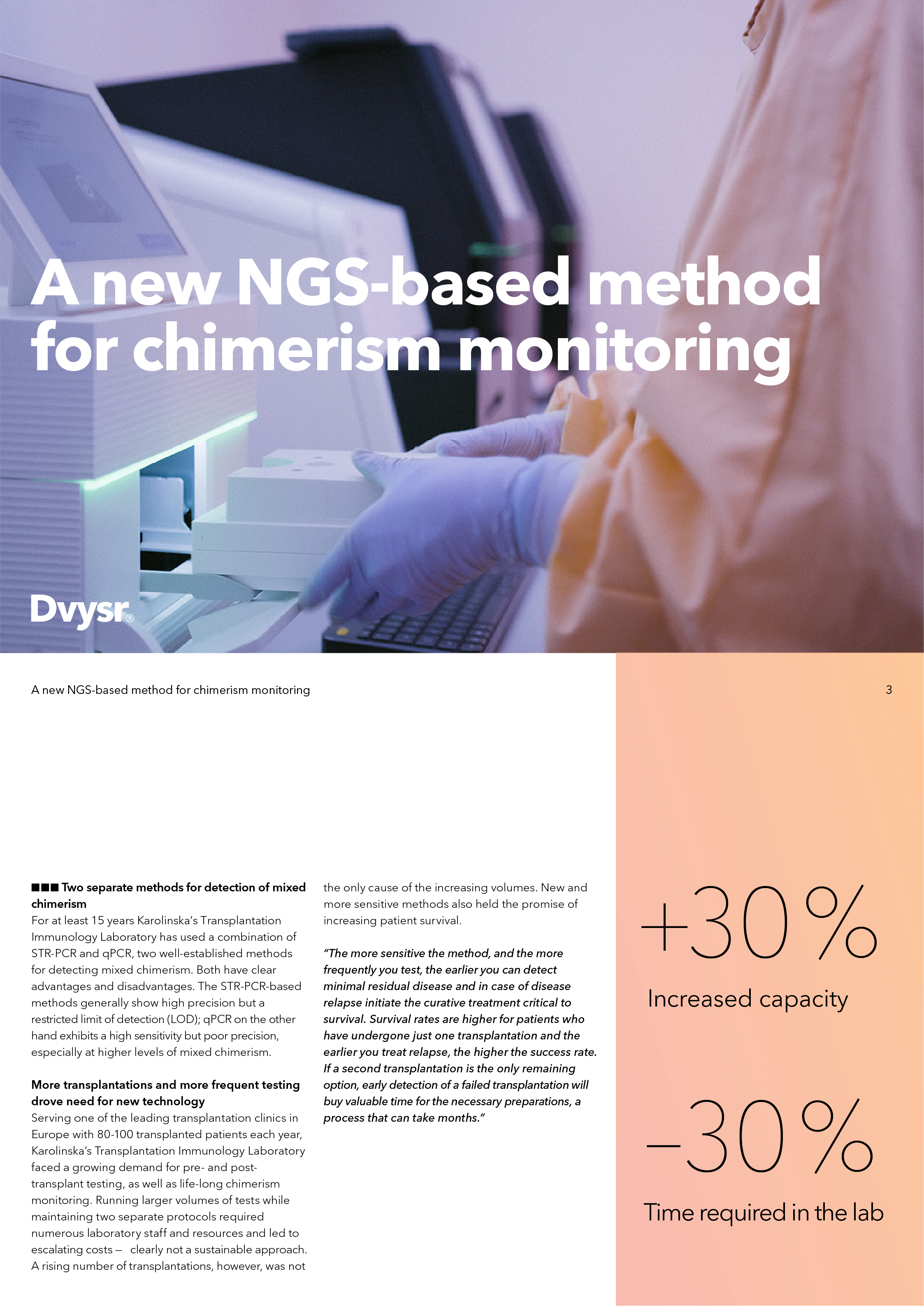 Customer story
Why did Karolinska decide to replace their STR-PCR and qPCR methods with a single, NGS-based method, and the benefits achieved by doing so.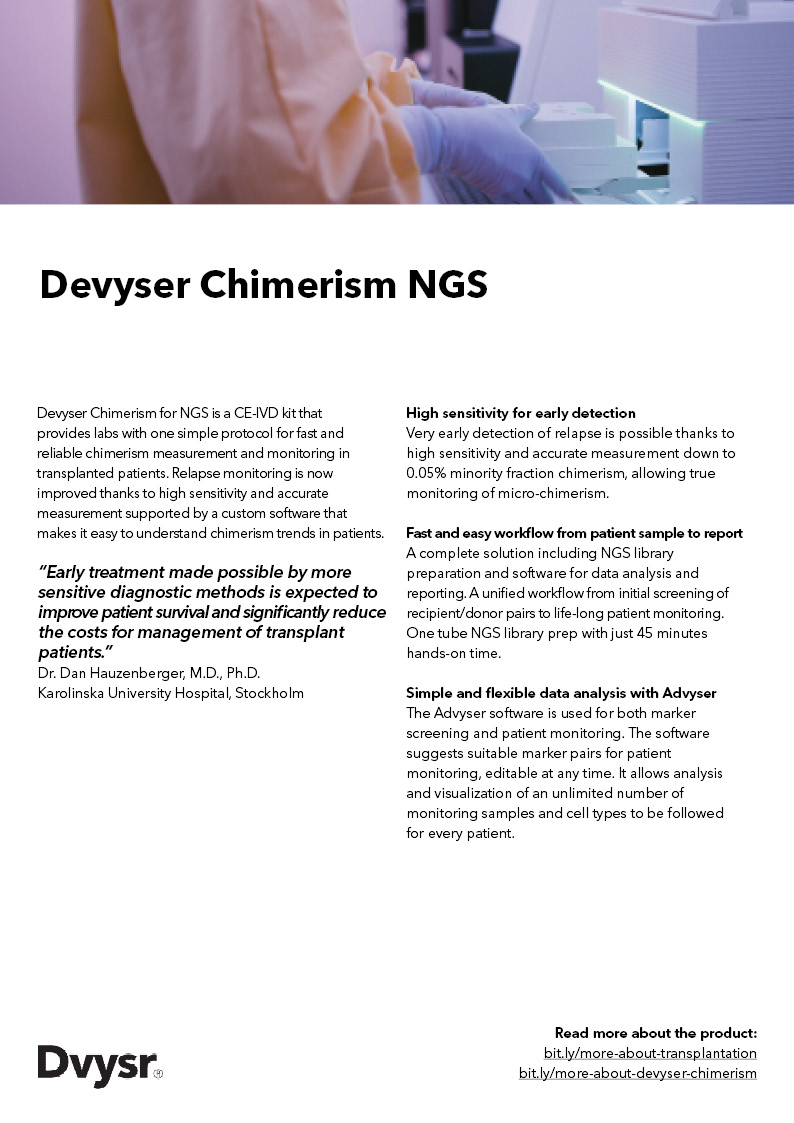 Flyer
Complete relapse monitoring is possible with high sensitivity, accurate measurement and a custom software that makes it easy to follow chimerism trends in patients.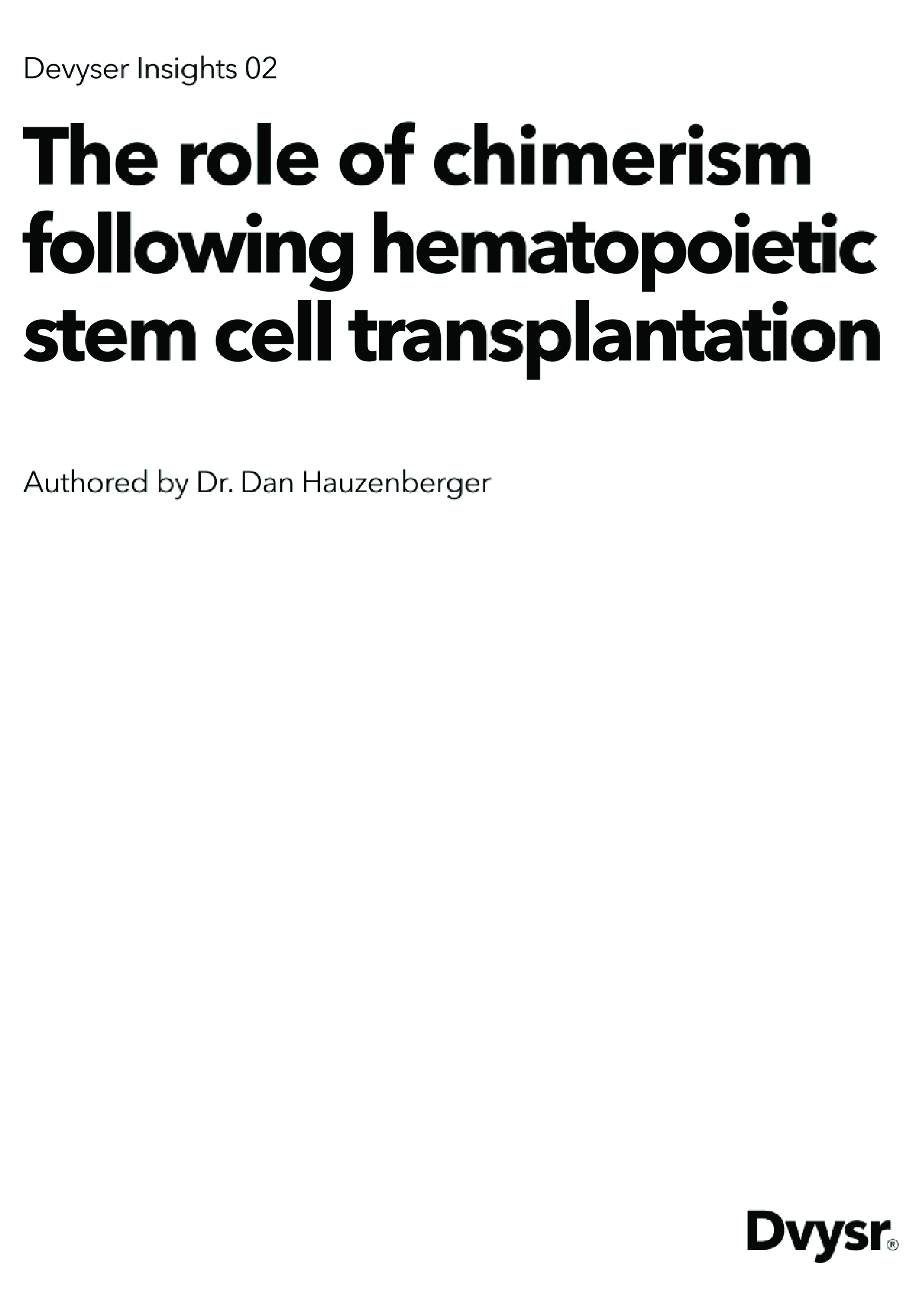 Whitepaper
To maximize the potential of the chimerism assay in the clinic, several factors should be taken into consideration. For instance, sampling time and monitoring technique.